An article from a couple of weeks ago to celebrate the 400th anniversary of Shakespeare's death  highlights the problems with advocating local food as being more sustainable, and shows again how life in pre-industrial times- before the advent of Big Ag, Supermarkets and global trade- was not always what it was cracked up to be:
during Shakespeare's time, the English people were plenty hungry. The country saw at least 40 food riots between 1586 and 1631, as historian Buchanan Sharp records in his classic work In Contempt of All Authority. Shakespeare was new on the London scene just as the city was rocked by the food riots of the 1590s. And the bard well knew the hunger-fuelled 1608 "Midland Rising" that affected his home turf in Warwickshire.. Scholars suggest Shakespeare drew on both in writing Coriolanus.
The plot of King Lear  also apparently revolves around food insecurity:
When Lear divides up his kingdom, his daughter Cordelia is granted "the grain-growing areas," but her sisters, Goneril and Regan, are stuck with Scotland and Wales, which don't produce bread. "Of course the two sisters are going to invade," says Turley – otherwise, "they can't feed their people."
This is very telling- not all kinds of food grow in every region. Bread wheat for example- an important staple food for most people today-  is not grown in Ireland at all, because the climate is not favorable; obviously we do not grow much citrus fruit in Britain, and the further north you go the less options you have for many crops, and the shorter the growing season.
"Ah- but the sisters [in King Lear] did not have to invade, but could have simply made mutually beneficial arrangements to trade so no-one need go hungry!"
This reminds me of the Facebook meme that suggests the genius idea of everyone growing a different crop and trading -"then we could all eat for free!", brilliantly demolished in this post.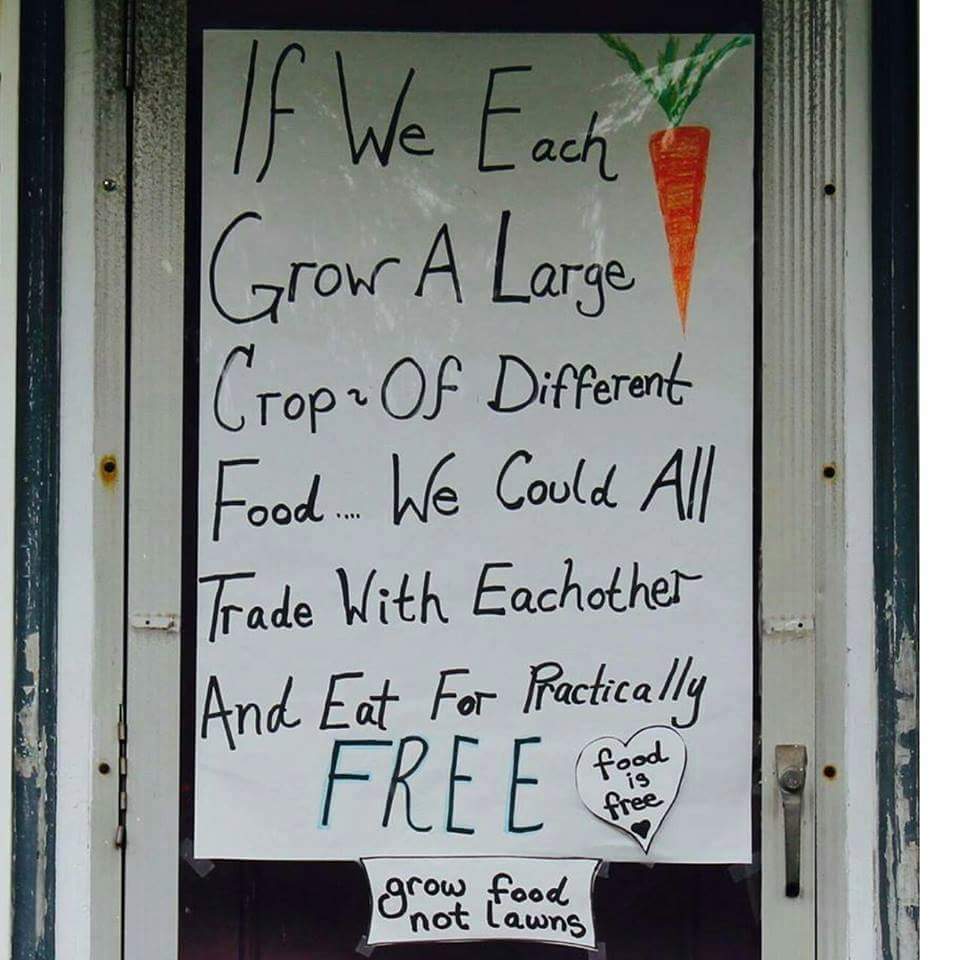 Well, isn't that exactly what has happened, progressively over time, and isn't the success of global trade exactly what has lead to the relative food secure systems we have in place today, in the developed world at least? Today, not only do we have the trading routes and agreements in place, but also the technology to produce much higher wheat yields ensuring that if there is a crop failure in Scotland or Wales, grain can be reliably imported from the more productive lowlands.
Yet people still tell me they feel food insecure, even when they themselves are not farmers and do not depend on the vaguaries of the weather to put food on the table. In effect, the kind of trade that has gone so far to rid the world of the kind of famine situations faced in Shakespeare's day is being opposed by the so-called Local Food Movement. While some people seem to suggest they are opposed to what they see as "unfair-trade"- and they may well have a point, depending on what is being referred to- the local food movement is essentially against all trade (except local).
This can only result in a return to famine- and wars, for surely, as was a popular saying  in those days, "the belly has no ears."